here is my little contribution to OU for the occasion. Sorry that it's a little late, but better late than never! Besides, I'm sure you've already been lambasted with every itty-bitty detail from a slew of supermarket-counter-magazines with blaring headlines: "Royal Baby! Royal Baby!"
I'm just hoping that my pithy commentary on the proceedings proves to be more digestible and pleasant to the eye and ear, tying things together and reaching for a deeper meaning to it all. But you'll have to decide for yourself: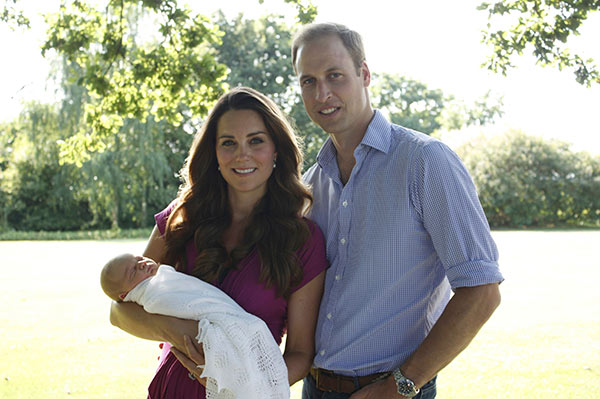 Will, Kate, and Geordie.....but I didn't need to tell you that, did I?